Dermascape
Project information
Click on the left for 3D view of the Clip-on
Dermoscopy helps physicians in improving their diagnostic accuracy by 10-27% compared to diagnosis by the naked eye. In many cases, it reduces the need for doing an invasive procedure like biopsy.
Smartphone dermoscopy combines the existing features of a smartphone with dermoscopic add-ons. The available smartphone attachments are expensive and limited to specific smartphones.
Our clip-on is a novel, 3D printed smartphone clip-on that enables dermoscopy on any smartphone at an affordable price.
Features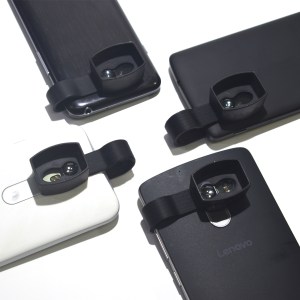 Clip-on
Provides 10X magnification with cross-polarization.
Image quality comparable with that of standard dermoscope.
Light-weight, modular and compatible with most smartphones.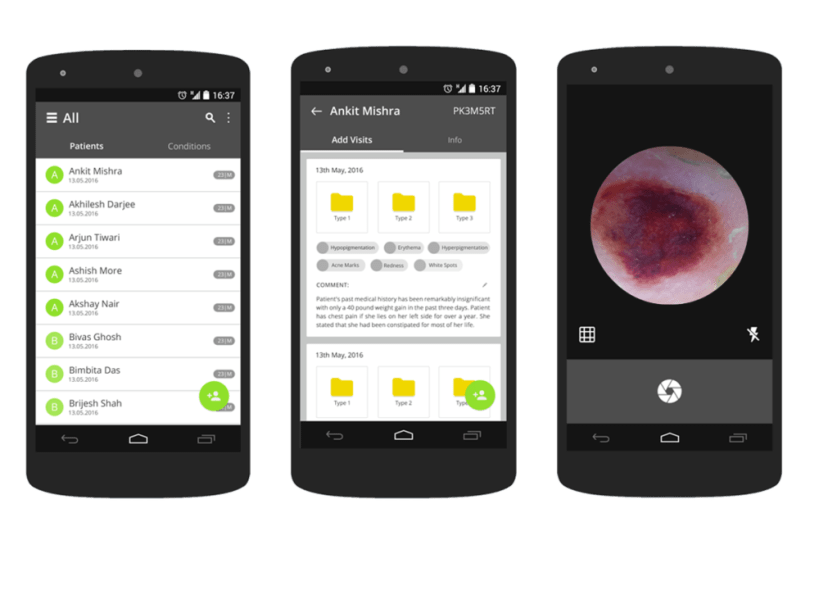 Android Application
Image and video recording for skin conditions.
Organized storage of annotated data.
Encrypted patient data for security.
Ease of use.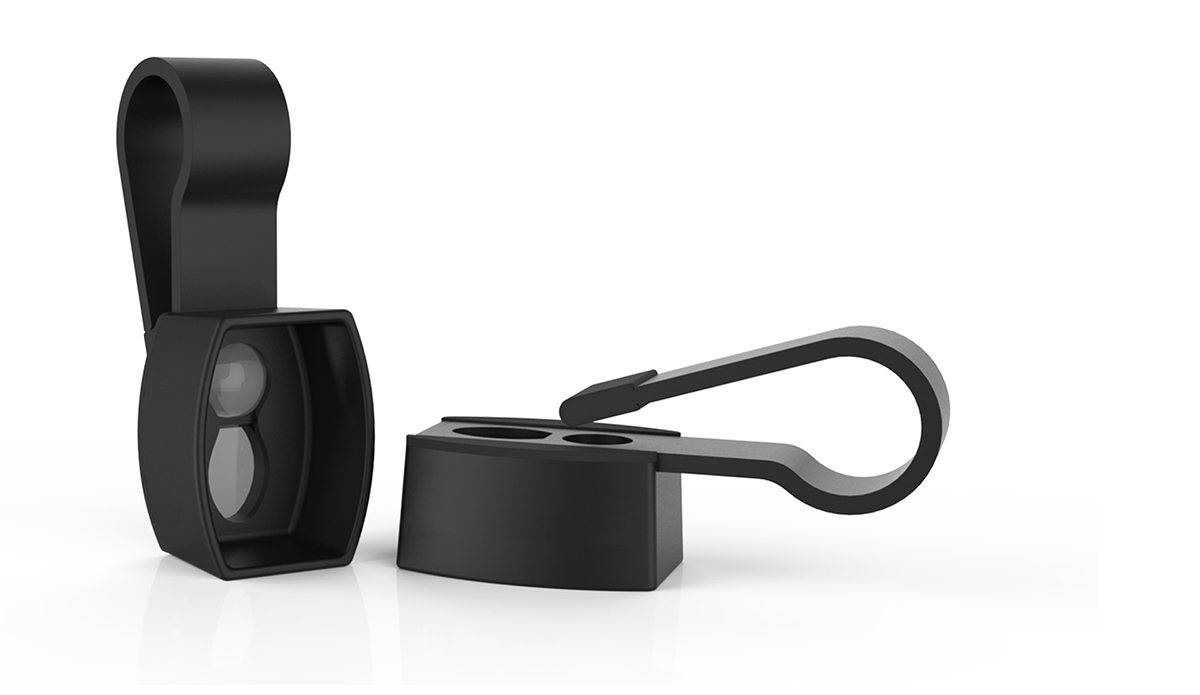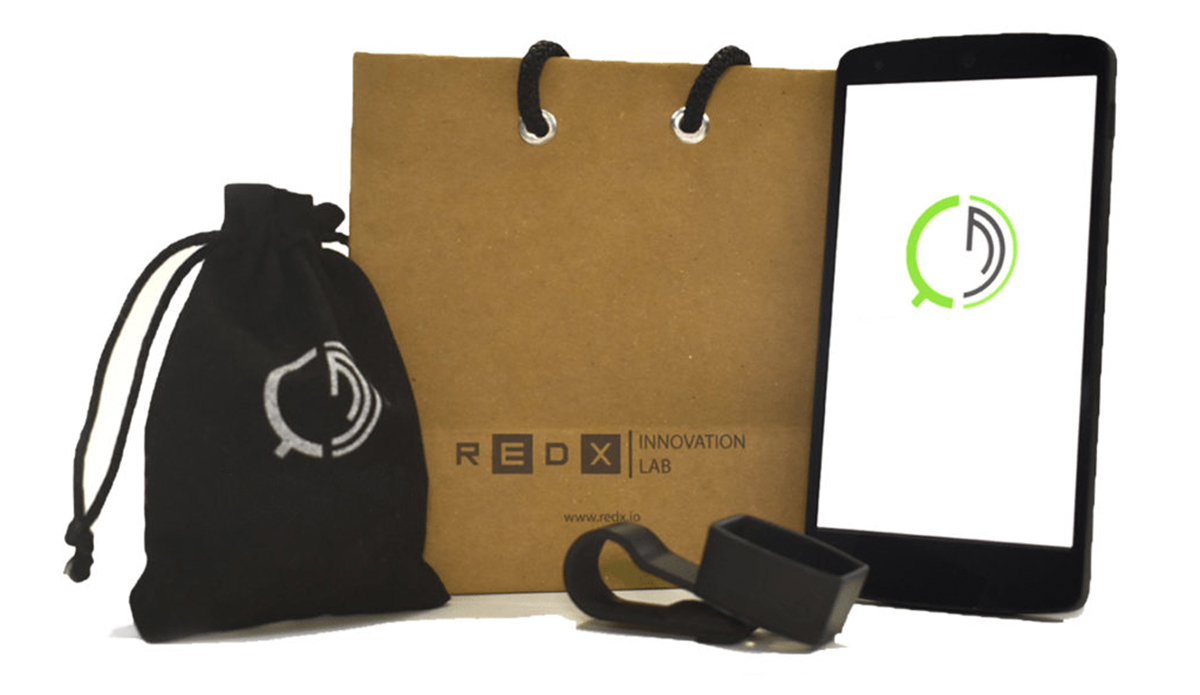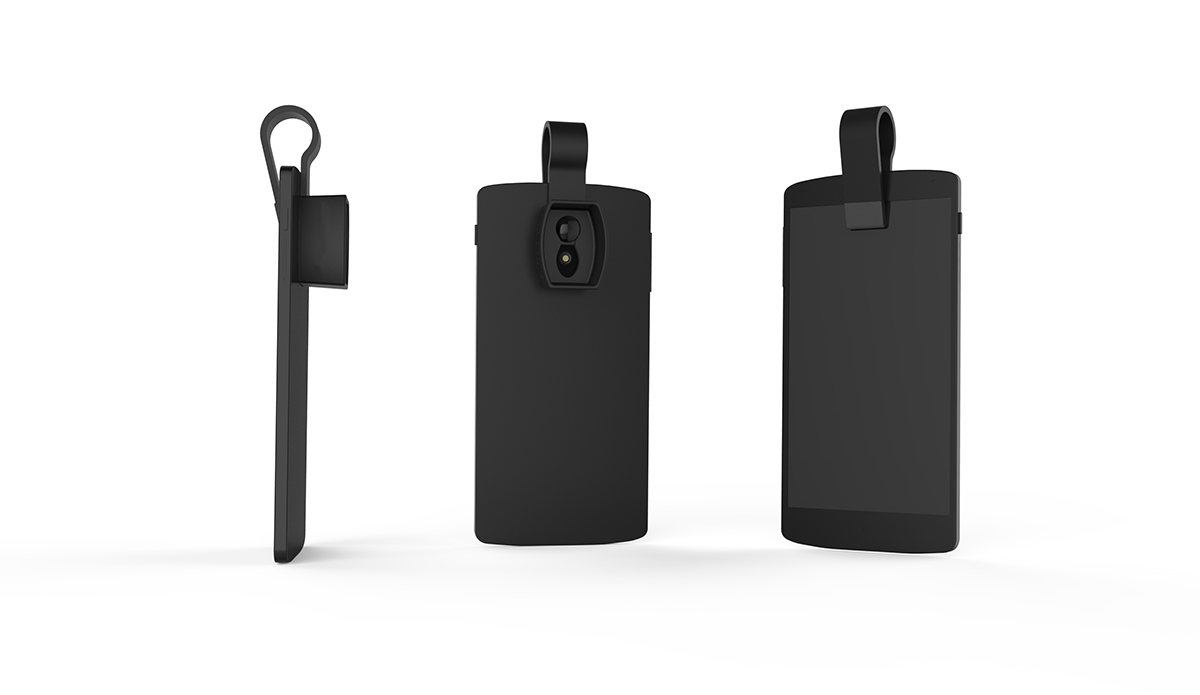 Advisor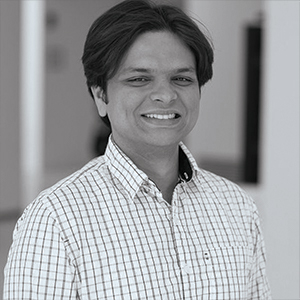 Anshuman Das
Optics lead + Mentor
Postdoctoral Associate at
Massachusetts Institute of Technology